Who uses Agricultural Contracting
Posted by:
Admin
Tags:
Combine Harvesting, Crop Spraying, Siage and bailing, Dry sowing, Hydro seeding
Posted date:
28-06-2019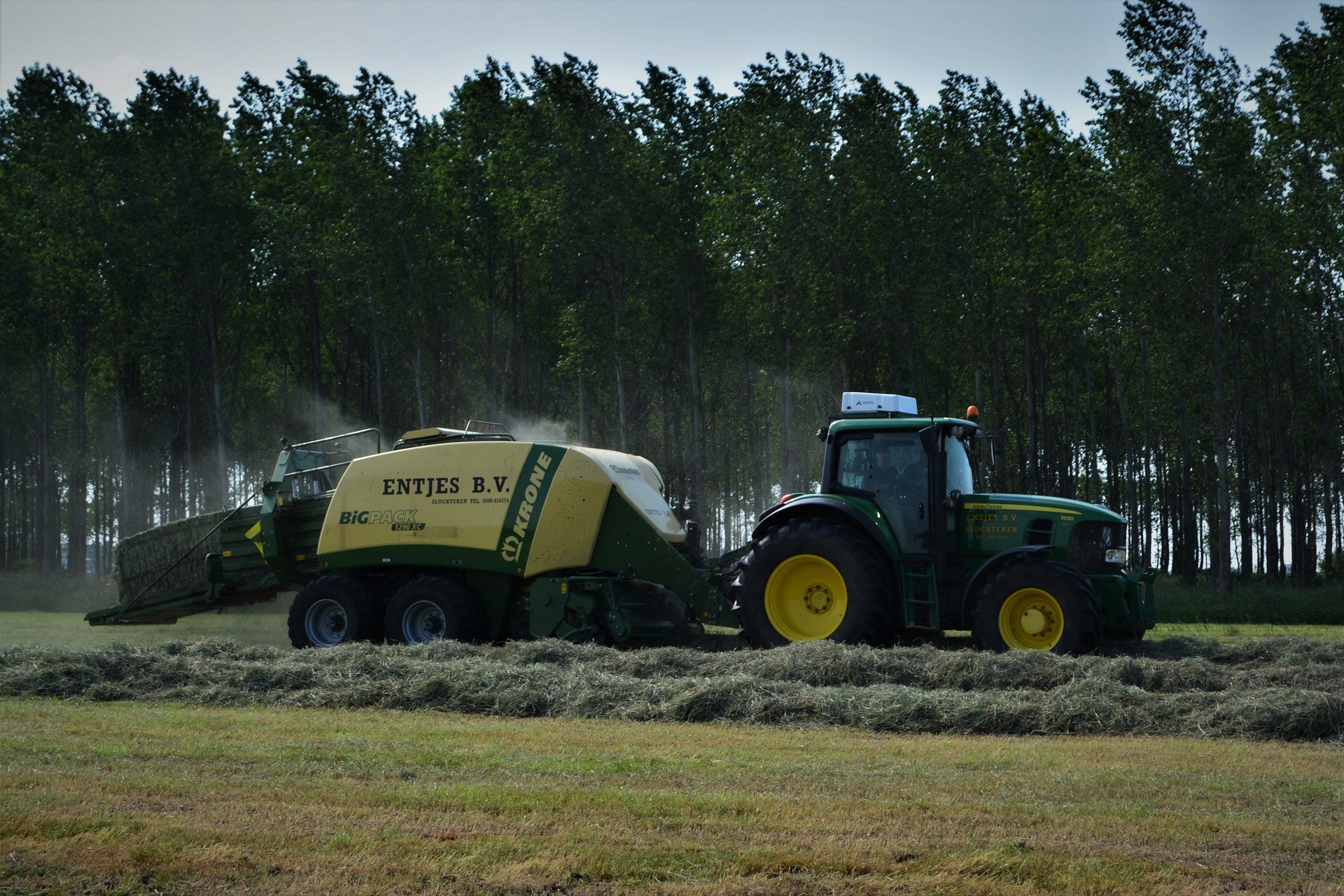 As with other types of contracting, agricultural contractors are contracted workers who provide a specialist service for clients with bespoke requirements in the agricultural industry.
What is contract farming?
Just as you imagine, a farmer's day starts early and finishes late. There are acres of land to cover and it's particularly busy during peak seasons. At these times, an extra pair of helping hand is always welcome, and this is where agricultural contractors step in.
Whether you've been farming for two or twenty years, external contractors are a valuable resource which offers assistance in crucial tasks such as sowing and fertilising. Additionally, they can provide expensive machinery and specialist equipment which is only required occasionally, freeing up capital for other business needs.
Agricultural contractors such as Telford Contracting Ltd offer a comprehensive range of services with our versatile fleet of specialist machinery, complemented by fully-licensed drivers who have years of experiences in the industry. We offer a flexible and tailored contracting service for the agricultural and civil sector, including farmers and local councils to maintain public grounds.
Agricultural Contracting Services
Combine Harvesting
Since they were developed in the 1830s, combine harvesters, named for the fact that they combine three different harvesting process into one, have almost completely replaced the traditional method of manual labour. They are designed specifically to harvest grains such as wheat and barley, reaping the plant and separating the edible grain in a single operation.
Crop spraying
When you have acres after acres of farmland, you'll need more than a watering can to ensure that all of your crops are sufficiently watered. This is why you need specialist crop spraying machinery which covers a large area of ground.
Dry Sowing & Hydro-seeding
Dry sowing and hydro-seeding are similar but slightly different methods of sowing seeds in a field, each applicable to specific types of crops and the field on which it's being sown, such as irregular grounds.
Silage & Bailing
Bales of haylage and silage is possibly one of the most stereotypical images of a farm. Haylage and silage are similar in nature, both are harvested grass which are kept in different conditions to use for feed, and bailing is the process which wraps them into the iconic shapes. This is completed by a specialist baling machine which can rapidly wrap bales of haylage and silage so they can ensile in optimal conditions.
Telford Contracting Ltd offer agricultural plant hire throughout Aberdeen, Peterhead and Dundee. Call our helpful team today to find out more about agricultural contractors in North Scotland.