When is private road gritting required
Posted by:
Admin
Tags:
Road gritting, salt spreader, ice
Posted date:
28-06-2019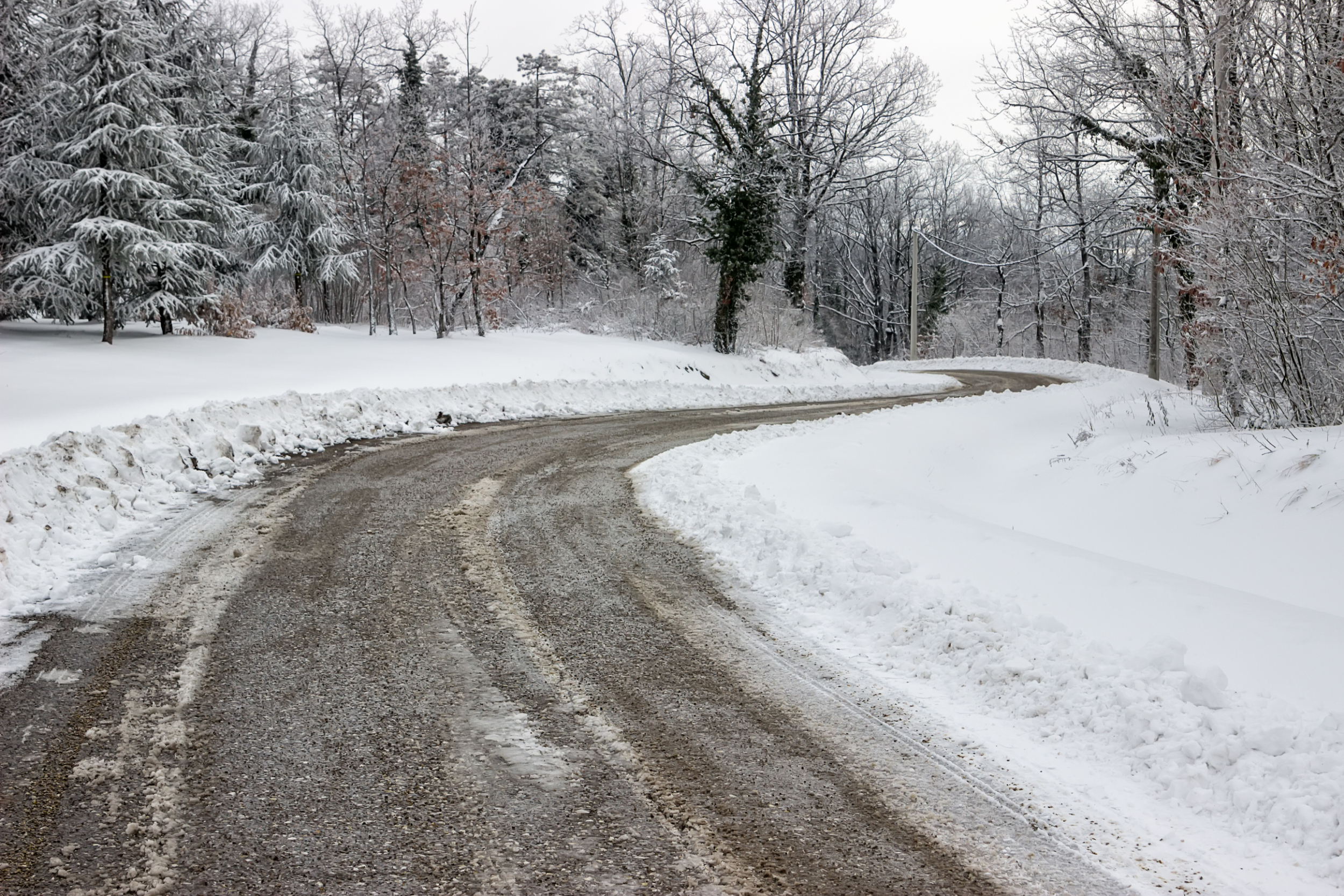 Whenever the temperature dips, it's a common sight to see gritters and salt spreaders out on the roads, holding up traffic and planting grit sand on the roads so they can get stuck on your freshly-washed tyres. Though we all know that it's ultimately for the benefit of public road users, have you ever wondered who is responsible for other road surfaces?
Contrary to public roads which are maintained by your local council, the responsibility of maintaining the surface condition of private properties is down to the owner of each property.
Q: What is private road gritting?
A: By "private roads", we are not simply referring to those small roads which lead to exclusive properties. Private road gritting, as the name suggests, is gritting carried out on privately-owned property; this includes supermarket car parks, retail estates and commercial sites such as offices and hotels.
As the temperature drops below freezing, the surface of roads and paths often freeze over, turning your prize-winning garden into an ice rink. Cold weather, and thus slippery surfaces, is the prime factor for the increased cases of injuries and accidents due to slips and falls.
In the list of property types above, you might have noticed a common factor: they receive a lot of foot, or vehicular traffic. Slippery condition is not only a deterrent for visitors and guests, any slips and falls due to icy surfaces is also the responsibility of the site owner, and they could be held liable. This is particularly important for public sites such as supermarkets and retail parks.
This is where private road gritting can be of service. Private gritting contractors such as Telford Contracting Ltd specialises in offering snow clearing and gritting for commercial and private sites, helping them maintain health and safety standards for visitors and guests.
Q: How will you know when to grit?
A: Telford Contracting Ltd offer a tailored winter maintenance plan for businesses around Aberdeenshire. By closely monitoring your local weather conditions, we will dispatch our fleet of gritters to your premises before adverse weather is due to hit. By applying salt before snowfall, it will react with the snow and prevent it from sticking and freezing over.
It's important to remember that even after gritting has taken place, the road can still be slippery as grit salt takes time to melt the snow. Grit salt also has an effective temperature and its efficiency can be affected by local weather conditions.
Telford Contracting Ltd offer agricultural plant hire throughout Aberdeen, Peterhead and Dundee. Call our helpful team today to find out more about road gritting in Aberdeen and in North Scotland.