Over the years, Telford Contracting Ltd has grown to be a recognised and trusted name for reliable hires of tractors, balers, combine harvesters, telescopic handlers, and other agricultural machinery. We offer the latest specification of machines at a competitive price with no compromise to the level of service. Our equipment is regularly inspected to ensure reliability.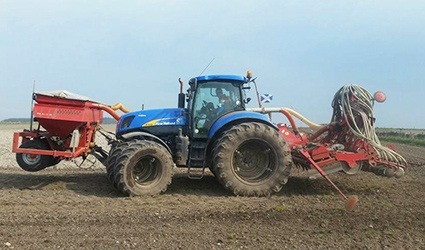 With a wide range of machinery, we can provide our customers with complete solutions that tailors to their needs.
You can hire both used and new equipment on an operated hire or self-drive. Our hire terms and packages are flexible to suit your project, with long- and short-term hire available. If required, we have a full range of servicing contracts on offer, which includes ongoing maintenance for long term hires. Please simply get in touch to discuss your requirements.
With outstanding versatility, optimum reliability, and proficient fuel economy, our vast range of equipment and machinery are well-engineered to increase productivity and reduce workloads. We additionally have a range of specialist accessories to tackle all aspects of agricultural contracting tasks.
We always ensure our customers are well catered for; customer satisfaction comes first and we always strive to exceed your expectations. Our machinery are sourced from reputable manufacturers and regularly maintained to ensure optimal performance.
The experience that we have gained for years gives us the confidence to deliver our promises on all our machinery and services. We have a committed team of delivery drivers, who ensure that the chosen plant item is supplied to you on time and in a working and safe condition.
If you are looking for plant hire in Aberdeenshire, contact our experts for plant contracting in Aberdeen, Dundee, Peterhead and the surrounding areas.