Agricultural Fencing Contractors
In addition to our broad range of agricultural contracting services, Telford Contracting Ltd are also experienced in the design and installation of agricultural fencing. Fences are not only important to keep trespassers off your land; they are also essential in grassland and livestock management. With over 20 years experience in the industry, you can count on us to provide you with a tailored solution.
Whether you need a standalone service or as part of a complete agricultural contracting package, we offer professional fencing installations across Aberdeenshire and beyond.
Telford Contracting Ltd are dedicated to sourcing top quality fencing materials specific for each project. We ensure that our customers receive the absolute highest quality of customer care and experienced craftsmanship, regardless of the size of the project.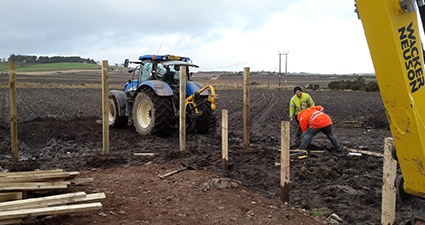 We have the equipment and experience required to install a range of fences to suit your purpose. We can additionally provide the groundwork services as part of the installation process. Please see below for a few examples of our previous installations: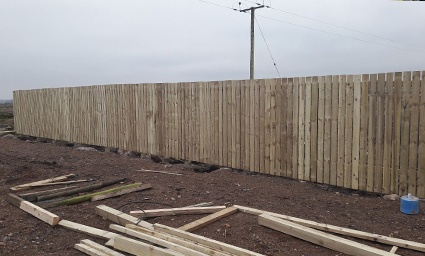 If you require an agricultural contractor in Aberdeenshire, get in touch with our experienced team. We offer tractor hire and contract machinery for farms throughout Aberdeen, Dundee, Peterhead and the surrounding areas.